Marine Corps veteran David Dean on Friday led volunteers consisting of fellow Marines, Aggies and Corps of Cadets Squadron 1 members, in a four-day project to repair the house of Marine Corps and Vietnam War veteran Mike Beggs.
For 40 years, Beggs, an East Texas native and a 1968 Texas A&M graduate, lived in Virginia working as a defense contractor, but continued his connection to his alma mater by participating in reunions held by the Association of Former Yell Leaders.
In 2011, Beggs and his beloved wife of now 54 years, Darragh, made the move back to their home state of Texas and returned to their beloved Aggieland. Beggs recently decided to sell his home and downsize to better care for his wife who suffers from dementia, however medical expenses prevented the proper repairs needed to finally put the house on the market.
When Dean learned of this setback, he knew he had to help.
Dean entered the Marine Corps in 1976 where he went to The Basic School and was placed in Alpha Company 1-77 with Beggs as his commanding officer; the two quickly bonded over their love of their former university.
Around two years ago, they began communicating again on a regular basis. While staying with Beggs for a Texas A&M home football game in September, Dean learned from Beggs' son, Mike Beggs Jr., that the elder Beggs planned to sell his home but didn't have the money the realtor and contractor estimated for the repairs.
"I looked at the estimate and it was gonna come to between $10,000 to $11,000," Dean said. "I've been a general contractor, I built my own house, so I know how to do all that stuff. So I said, I think I can do a lot of this; it may take me a while."
Dean said he talked with a couple of lieutenants that he attended The Basic School with when one suggested reaching out to others they knew.
"I said, 'That's a good idea,' so we bounced the idea off a few," Dean said. "We've got three guys that are retired as lieutenant colonels and colonels coming from Pensacola, Florida. There was one guy that was going to be coming from Virginia, but he had a heart attack a week ago so he can't come."
As Dean continued reaching out to people, he came across Jennifer Carpenter, who owns AR Photography. Carpenter's father was a naval science professor at Texas A&M when Dean was a senior and he would often hang around the Corps of Cadets when she was young. AR Photography happened to be the studio which took photos for the Corps of Cadets, so Carpenter put Dean in contact with Ethan Porter of Squadron 1.
"I sent him a couple of emails right away and said this is what we're planning on doing and he said, 'OK, I'll have 16 Cadets on Saturday and 12 or so on Sunday," Dean recalled.
A fifth-year senior told Dean he planned to get four or five more seniors to come help out, Dean added.
"We've got a lot of different people involved," he said. "I'm just trying to get things organized and do my full-time job, but it's been going good."
Dean reached out to Dennis Davenport, who does outreach for the Corps of Cadets Association to see if he could help with the project. Davenport said Beggs is a good friend, a hero and a fellow member of the Corps of Cadets Association that had written an article for their magazine.
"This is a good example of him being paid back for being a good guy and being a good Marine," Davenport said. "We have Cadets from Texas A&M that are from his old outfit and Marines he helped train that are going to put a facelift on his house. I think that is just a picture of what A&M is about and what Marines do for each other."
Repairs to the house consisted of pressure washing, cleaning up the baseboards, washing windows, painting the interior and exterior and packing items in the house, Dean said. Several of Dean's fellow Marines also donated around $1,500 to help cover packing supplies, paint brushes, drop balls, tape and other supplies.
"Captain Beggs sent me a list, and it's my job to make sure they don't run over each other and they get everything done," Dean said.
Beggs said he is currently recovering from his 29th back surgery for a wound he suffered from an explosive land mine in Vietnam, and a fall that broke three of his ribs and put a gash in his scalp. Until a week ago, Beggs had no clue that so many people would be willing to help in his time of need nor how deeply he impacted the Marines that he served with. He said he finds it a humbling experience.
"I'm just happy that they're doing it," Beggs said. "Oh, God I would never have asked anybody to do this for me, and I think David knows that, but he just on his own initiative got with the guys and they decided they were going to do this."
Amy Bland, a friend Beggs has helped along the way, said Beggs is the epitome of an Aggie, a solider, a statesmen and a gentleman, and when you meet him you know you've just met a hero.
"Marines are a true brotherhood and they just have come together from all over in full force," Bland said. "I just think it's so wonderful that they can give back because he's given so much to everybody he knows."
Gallery: Home repair for Mike Beggs, a Marine in need
Mike Beggs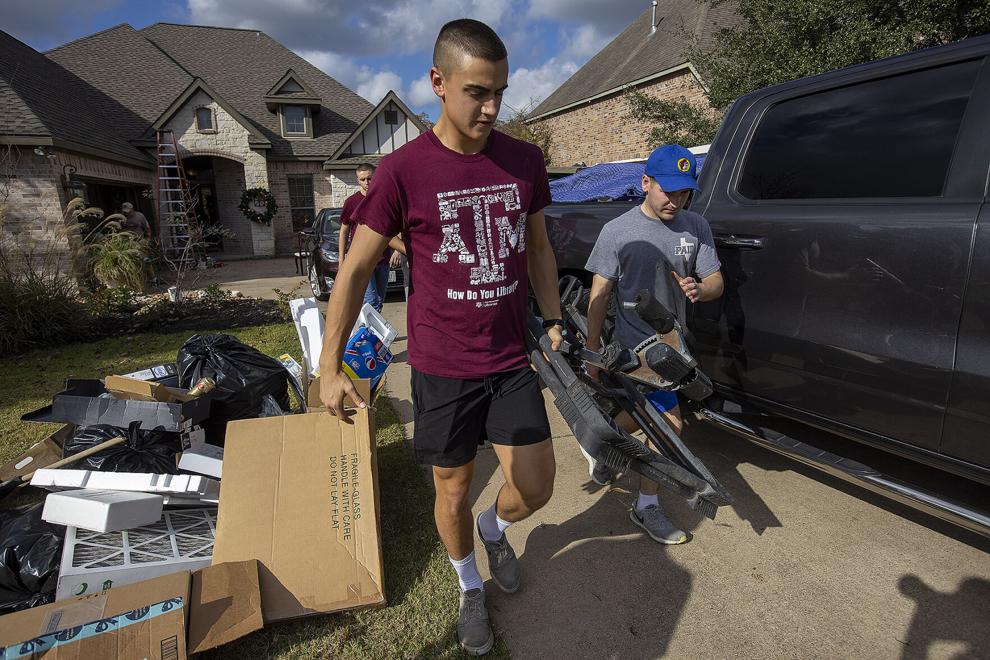 Mike Beggs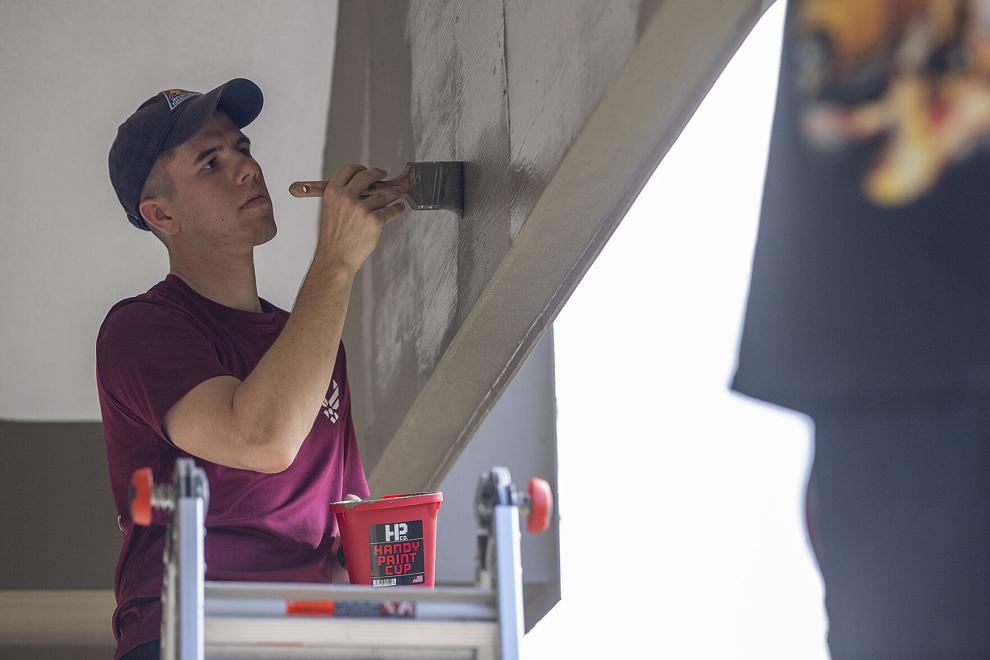 Mike Beggs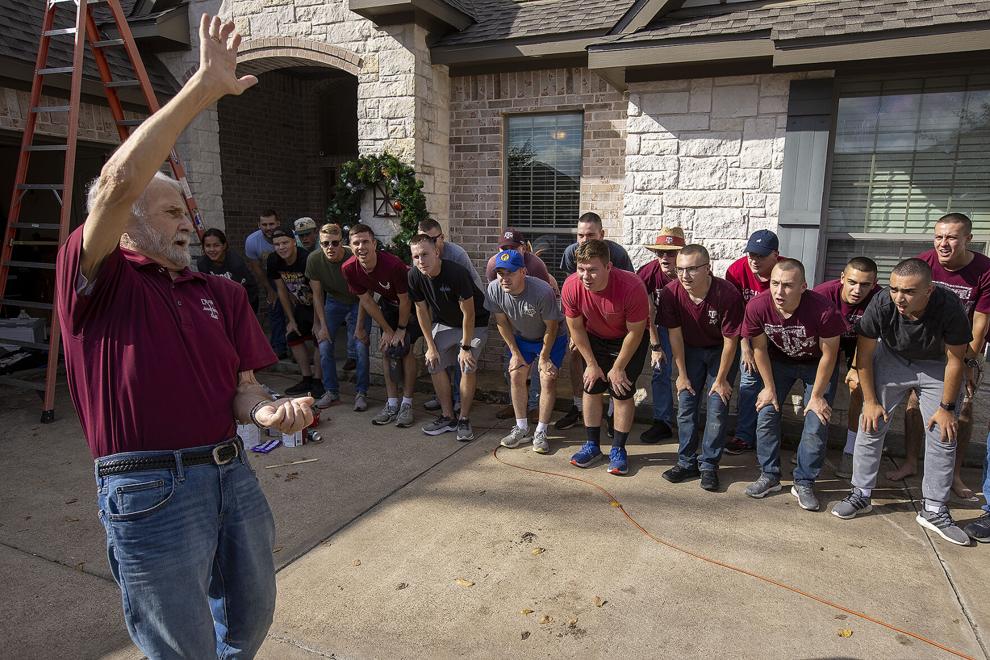 Mike Beggs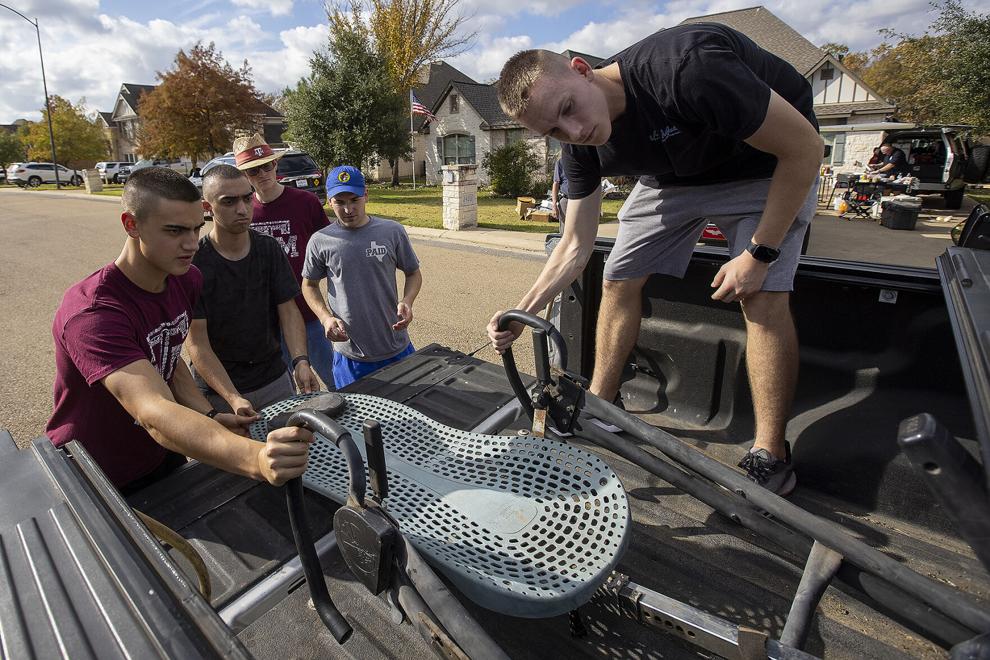 Mike Beggs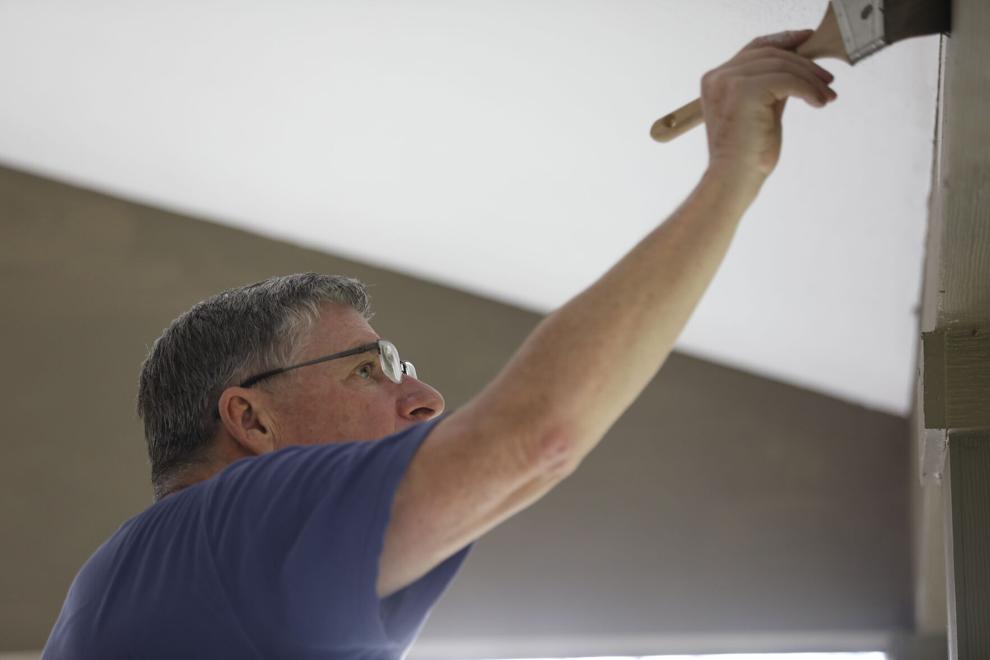 Mike Beggs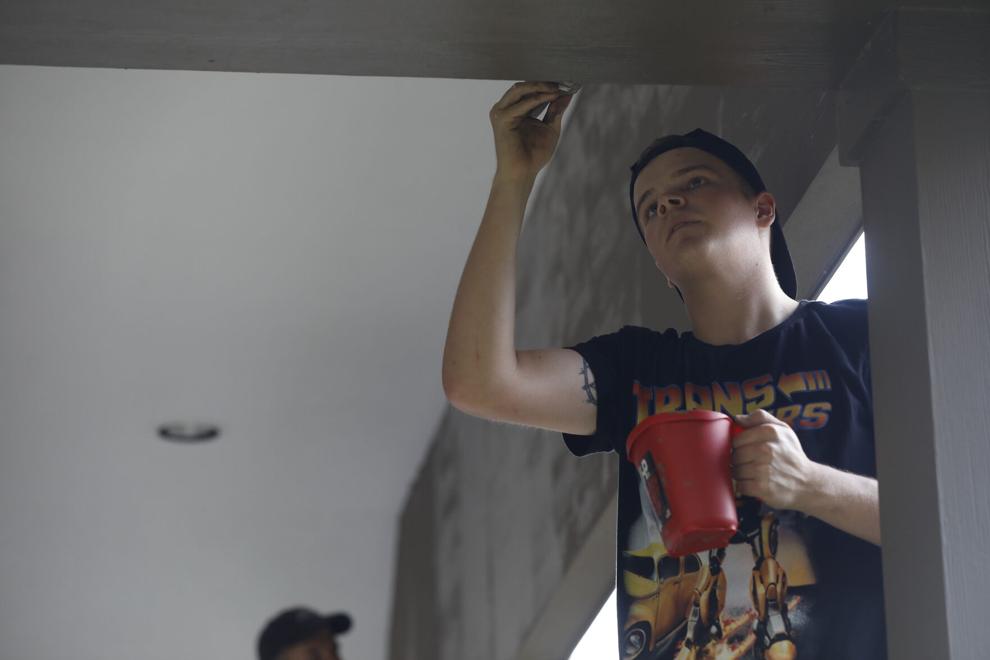 Mike Beggs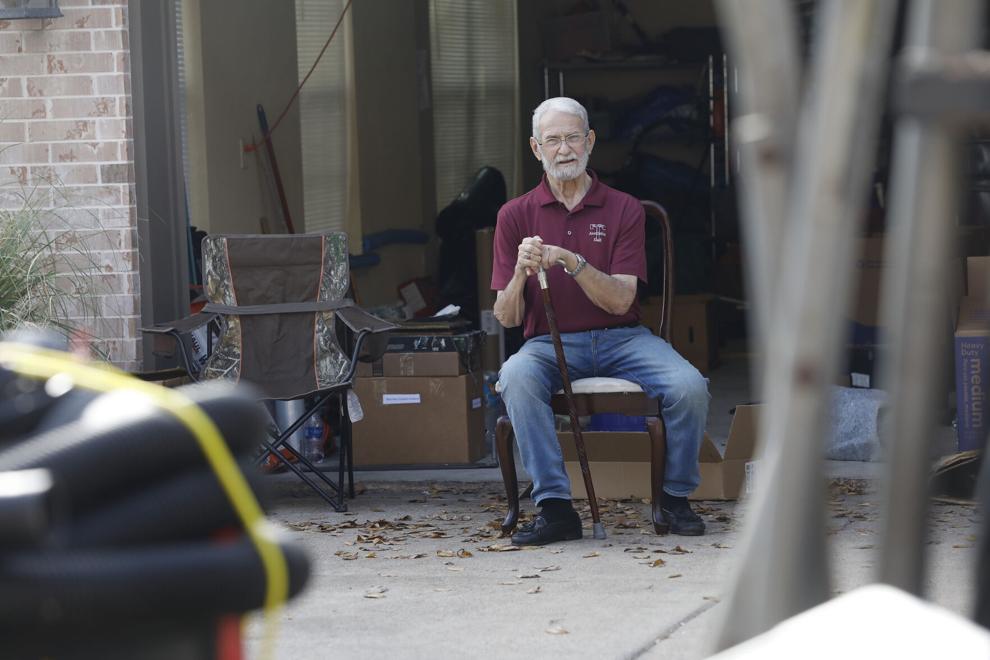 Mike Beggs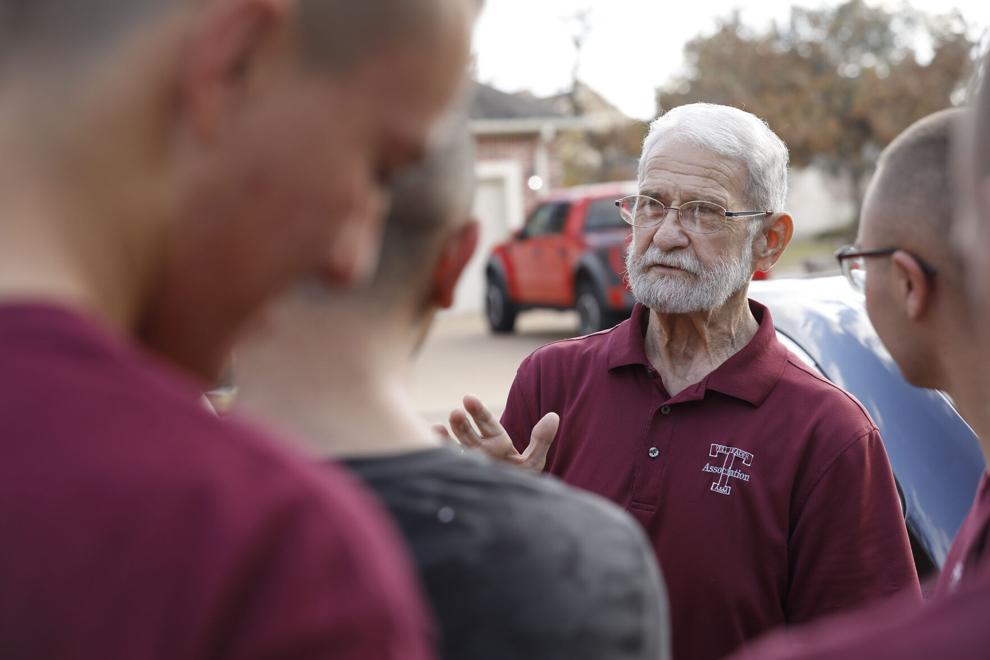 Mike Beggs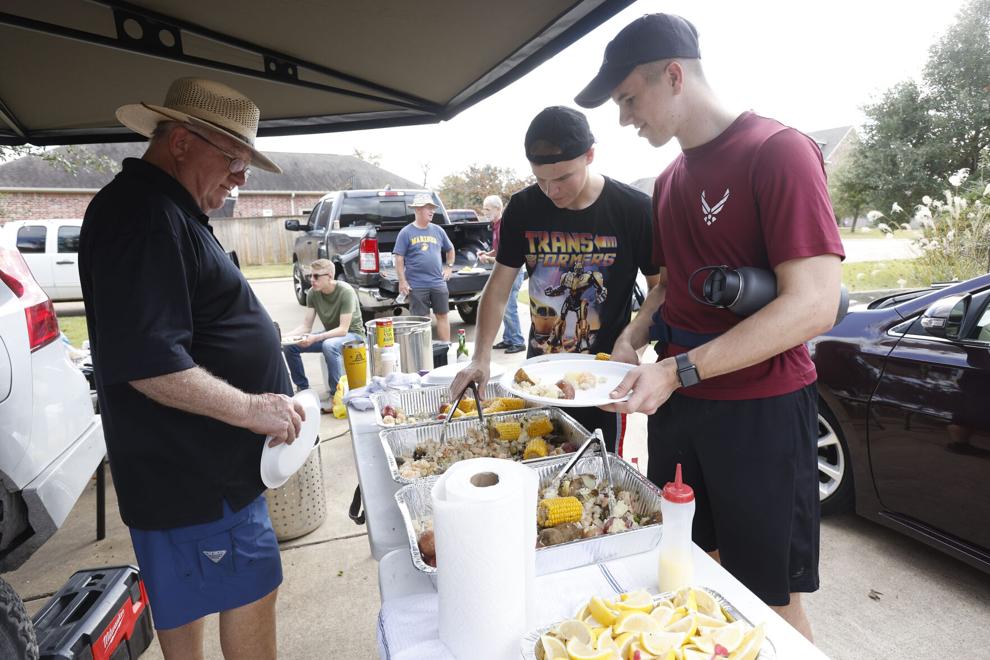 Mike Beggs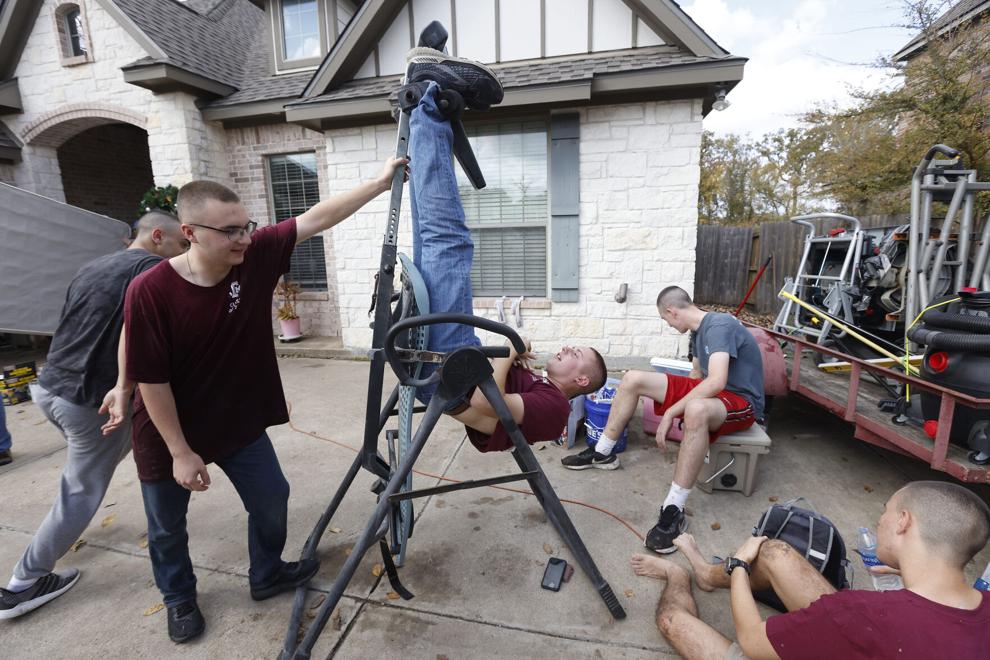 Mike Beggs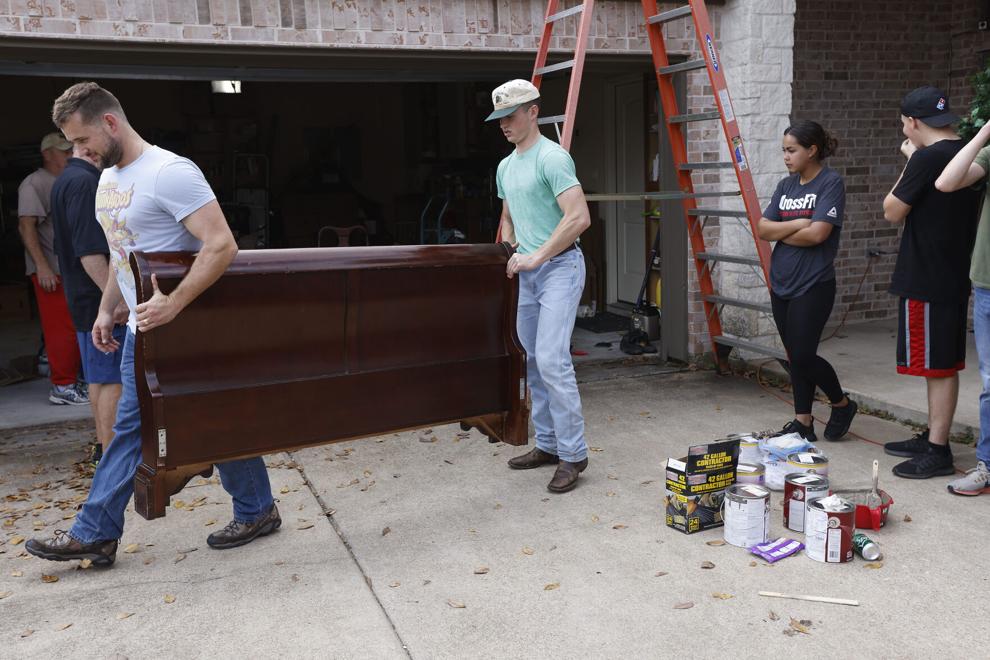 Mike Beggs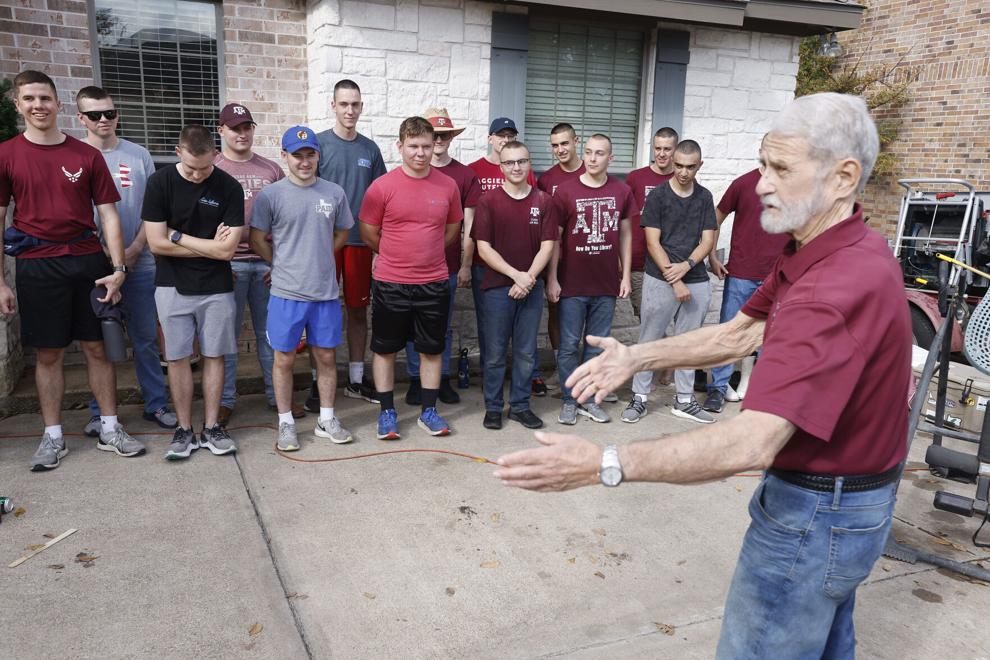 Mike Beggs
Mike Beggs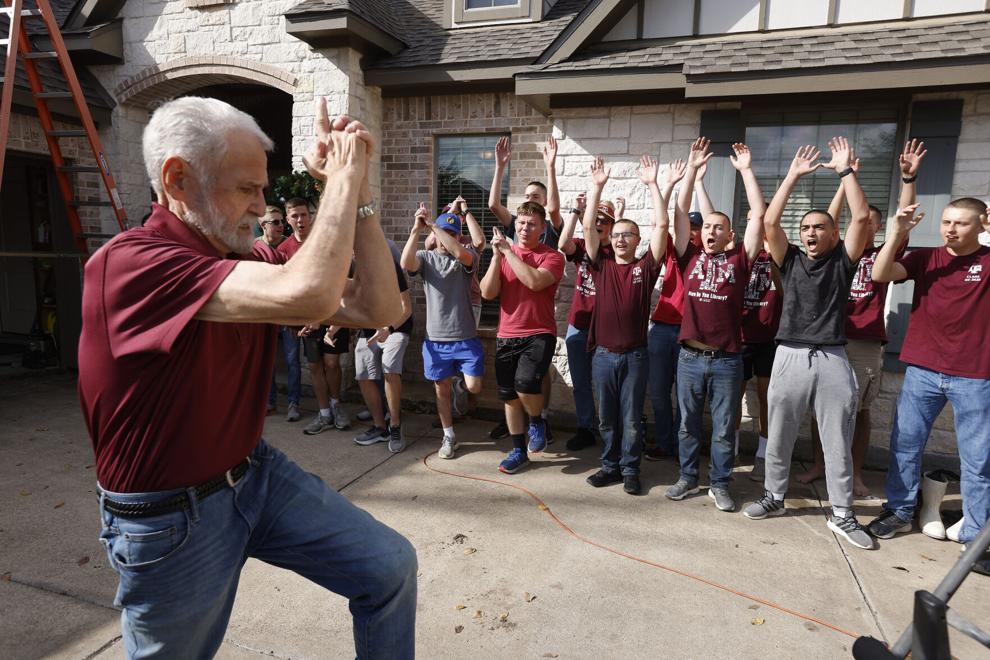 Mike Beggs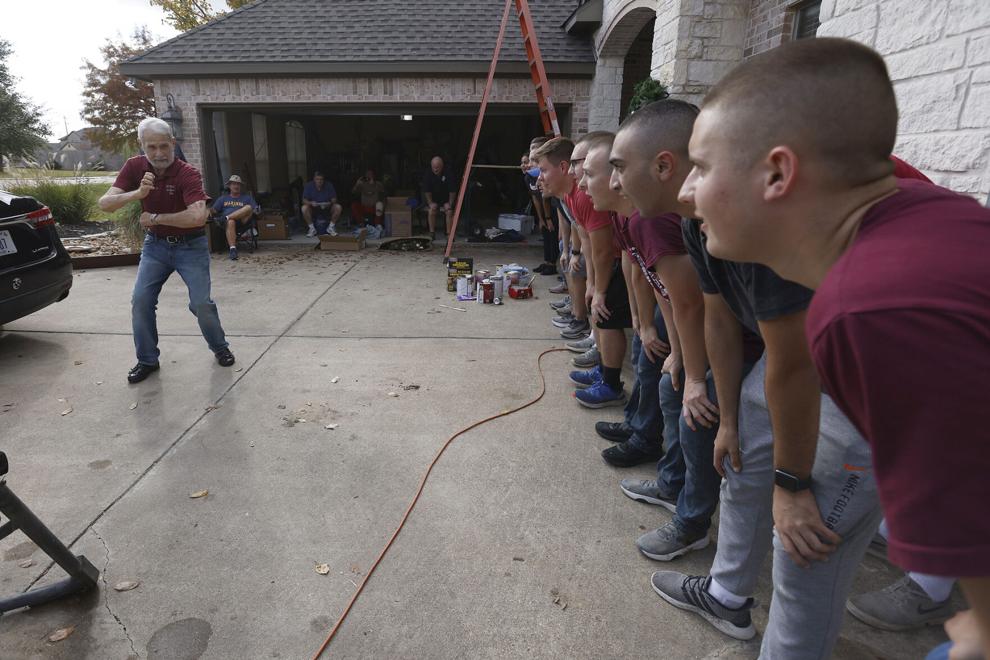 Mike Beggs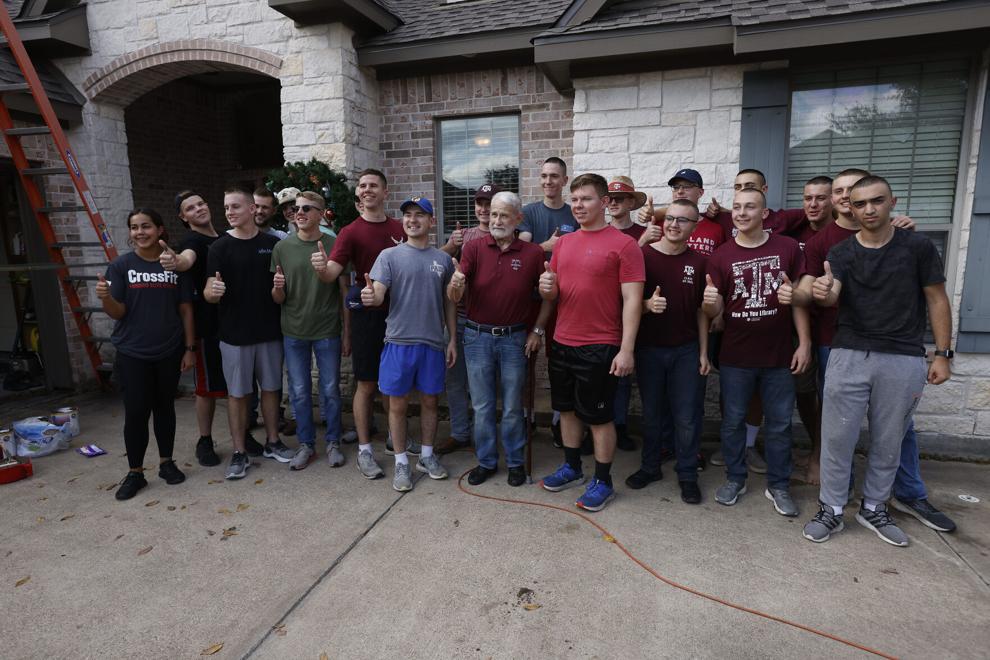 Mike Beggs
Mike Beggs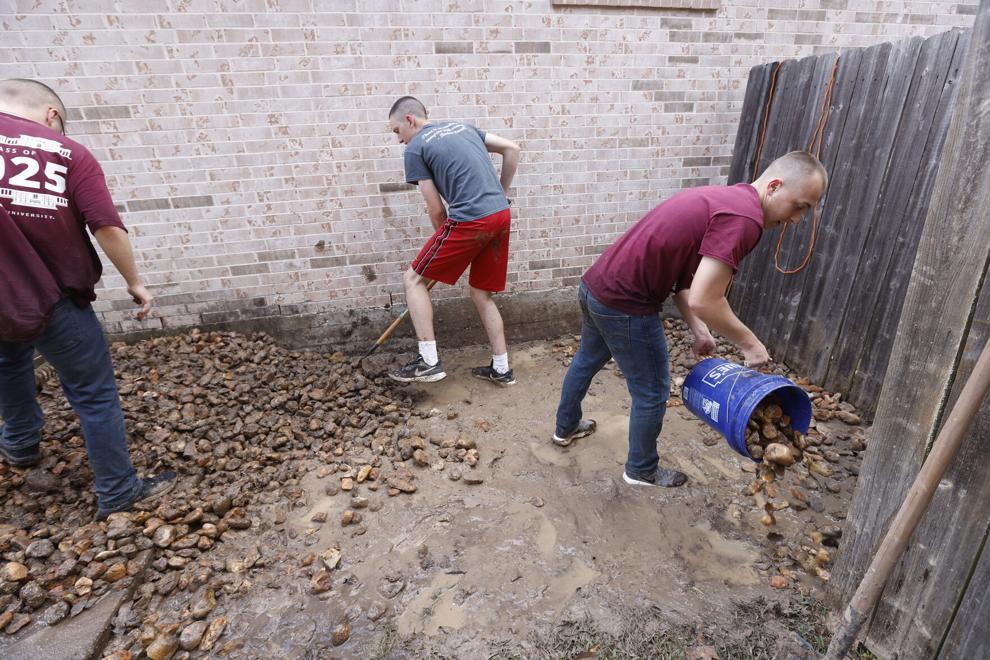 Mike Beggs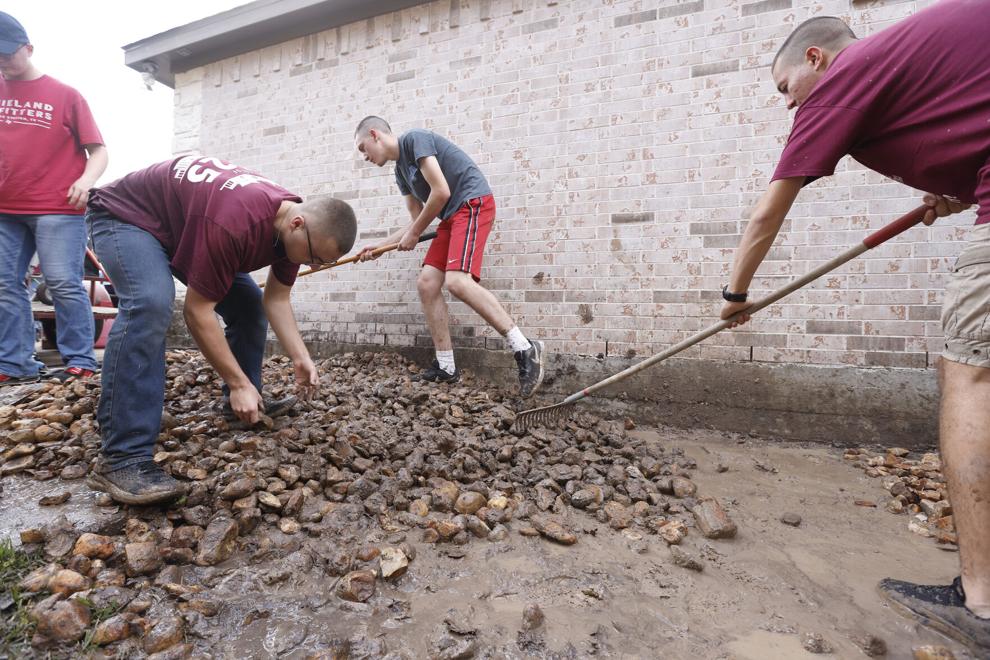 Mike Beggs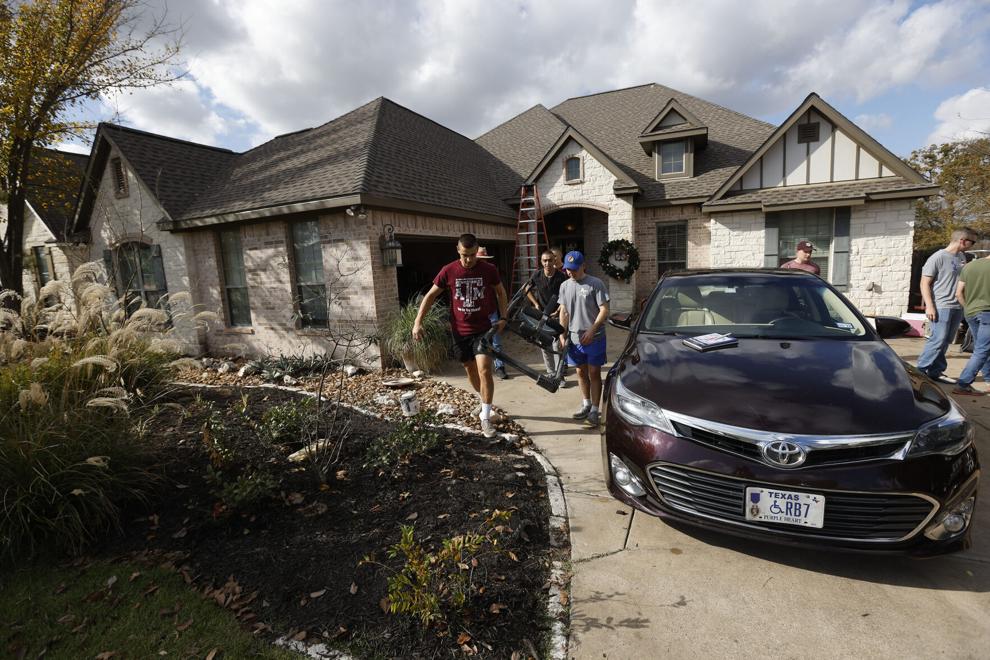 Mike Beggs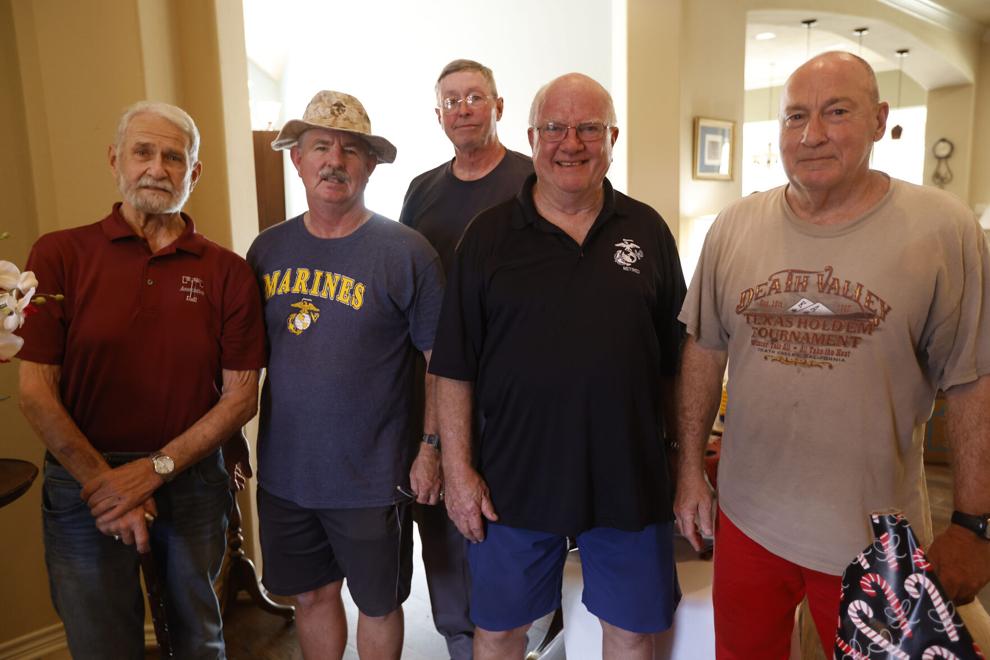 Mike Beggs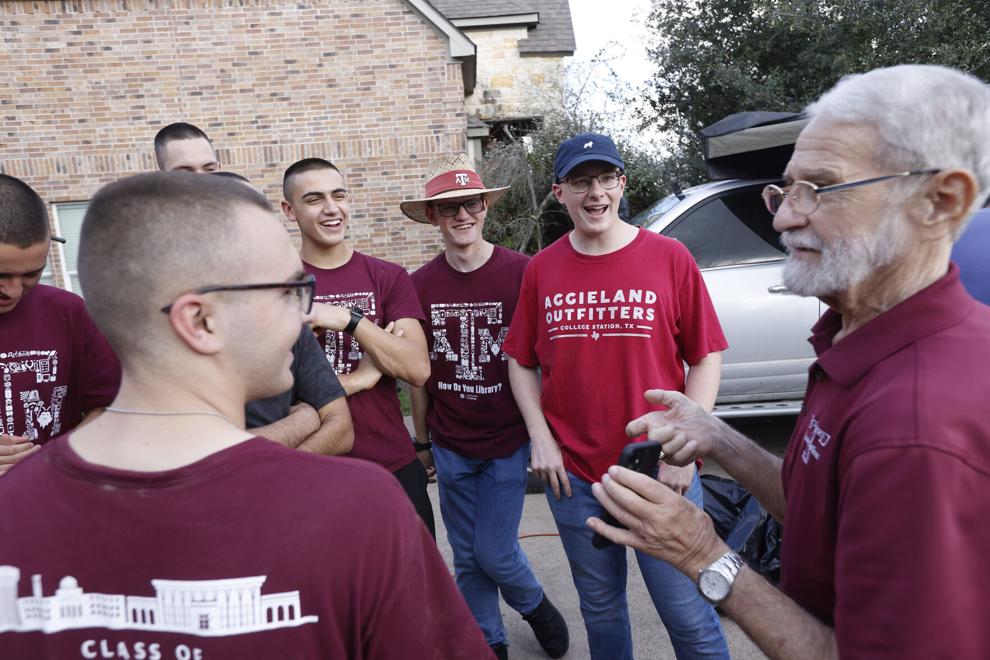 Mike Beggs